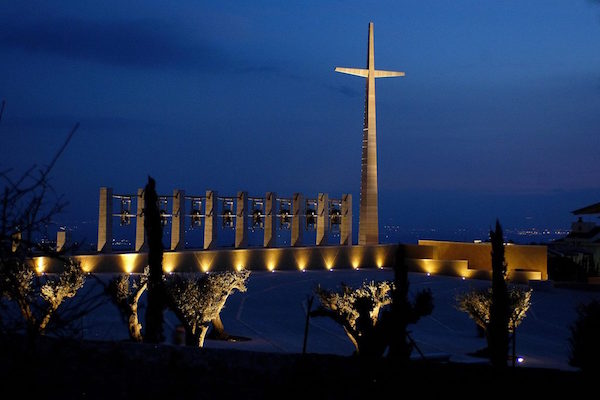 Tele Radio Padre Pio is the broadcasting station of the Capuchin Friars of the Religious Province of Sant'Angelo and Padre Pio, and broadcasts from San Giovanni Rotondo. It is a Catholic station, which starting from an analysis of what is happening in Italy and in the world, aims to spread the message of the Gospel through the teachings and experience of St. Pio of Pietrelcina.
The station broadcasts its signal over the air in almost all of Puglia, and has entered into a partnership agreement with the national broadcasting station Padre Pio TVof the Association with the same name (as always an enactment of the Capuchin Friars), which also broadcasts via satellite in Europe and the Mediterranean area.
Tele Radio Padre Pio is a thematic television channel exclusively addressing religious topics. It is not for profit and the little advertising that it presents is almost exclusively aimed at promoting the publishing products of the same Capuchin Brothers. It is mainly supported by the generosity of Padre Pio devotees.
According to a survey conducted by the Eurisko institute in 2005, Tele Radio Padre Pio is followed by people of both sexes and of different ages, educations and social backgrounds.
The programming schedule is based on the celebrations that take place in the sacred places of San Giovanni Rotondo. But there are also news programs, current affairs, culture, catechesis and reflections on the writings and life example of Padre Pio. The Angelus and the General Audience of His Holiness Pope Francis are broadcast Sundays and Wednesdays. The broadcasting of live images from the crypt is widely followed.
Tele Radio Padre Pio is property of the Foundation Voce di Padre Pio, a non-profit company and direct expression of the Capuchin Friars Minor of the Religious Province of Sant'Angelo and Padre Pio.